All Solitude of the Earth´s Center (Toda la Soledad del Centro de la Tierra)
All Solitude of the Earth´s Center (Toda la Soledad del Centro de la Tierra)
Published: 2019
Drama/Social devastation
Synopsis
In northern Mexico, a child leaves the rancheria in which he has lived under the care of his grandmother Librada, a matron who keeps afloat a family of women who idolize her –her daughters– children who riling her up –her grandchildren– and absent fathers. Chaparro is the youngest of the family, the most unprotected and the one with biggest dreams. Chaparro wants to find his parents who abandoned him and with that idea he takes a road that will lead him to face the horror. In the town he's headed to, a gang of soulless men is about to commit a terrible crime.
The story also tells the inhabitants suffering. The anguish of seeing innocent people disappear between the jaws of revenge and the illegal and inhuman machine. The consciousness of those who face with death; the same who try to know how to continue their life, wondering what they have lost, what they should be from now on.
All Solitude of the Earth´s Center shows the portrait of a torment that repeats itself to infinity in a country that resembles a bottomless pit, and asks us to always remember what was told to be forget. The crux is a double absence: the empty in the life of families with missing relatives and a society that bleeds because loosing them.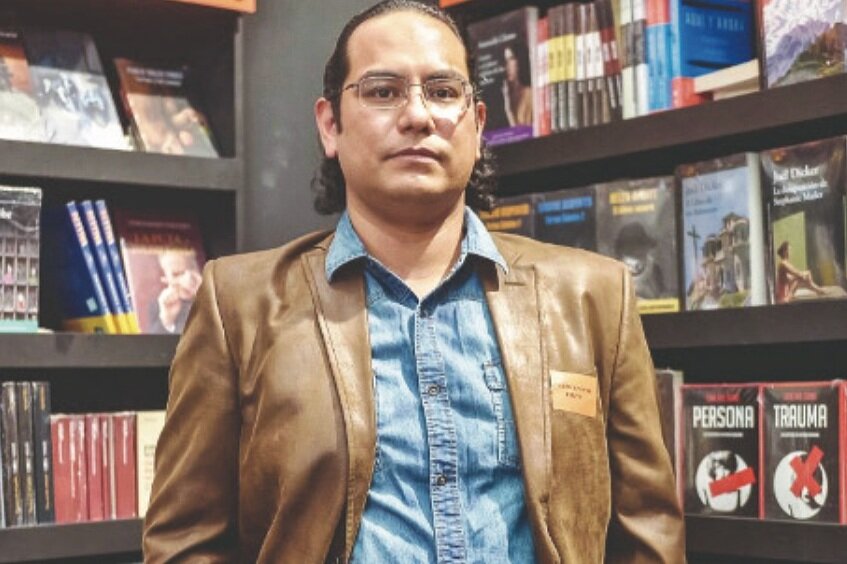 About the author
Luis Jorge Boone (Monclova, México, 1977) is author of the poetry books Traducción a lengua extraña (Translation to foreign language, 2007), Los animales invisibles (Invisible animals, 2010) and Versus Avalon (2014), among others; short stories volumes as La noche caníbal (The Cannibal Night, FCE 2008 – English edition by Alligator Press USA, 2012), Largas filas de gente rara (Long lines of odd people, FCE 2012), Cavernas (Caves, Era 2014) and Figuras humanas (Human Figures, Alfaguara 2016); and the novel Las afueras (The outskirts, Era/UNAM, 2011). He was awarded with the Fellowship of the Fundación para las Letras Mexicanas (The Foundation for Mexican Literature) and is member of the National System of Art Creators of México. His work has been included in more than a dozen anthologies. Boone has been recipient of twelve Mexican awards: Inés Arredondo 2005 for short stories; the Gilberto Owen 2013, Ramón López Velarde 2009, Francisco Cervantes Vidal 2008 and Elías Nandino 2007 for poetry; and the Carlos Echanove Trujillo 2009 for essay, among others. Currently Boone serves as a literary editor and is member of Mexico´s National System of Art Creators (Sistema Nacional de Creadores).