Sangre en el Diván (Blood on the Divan)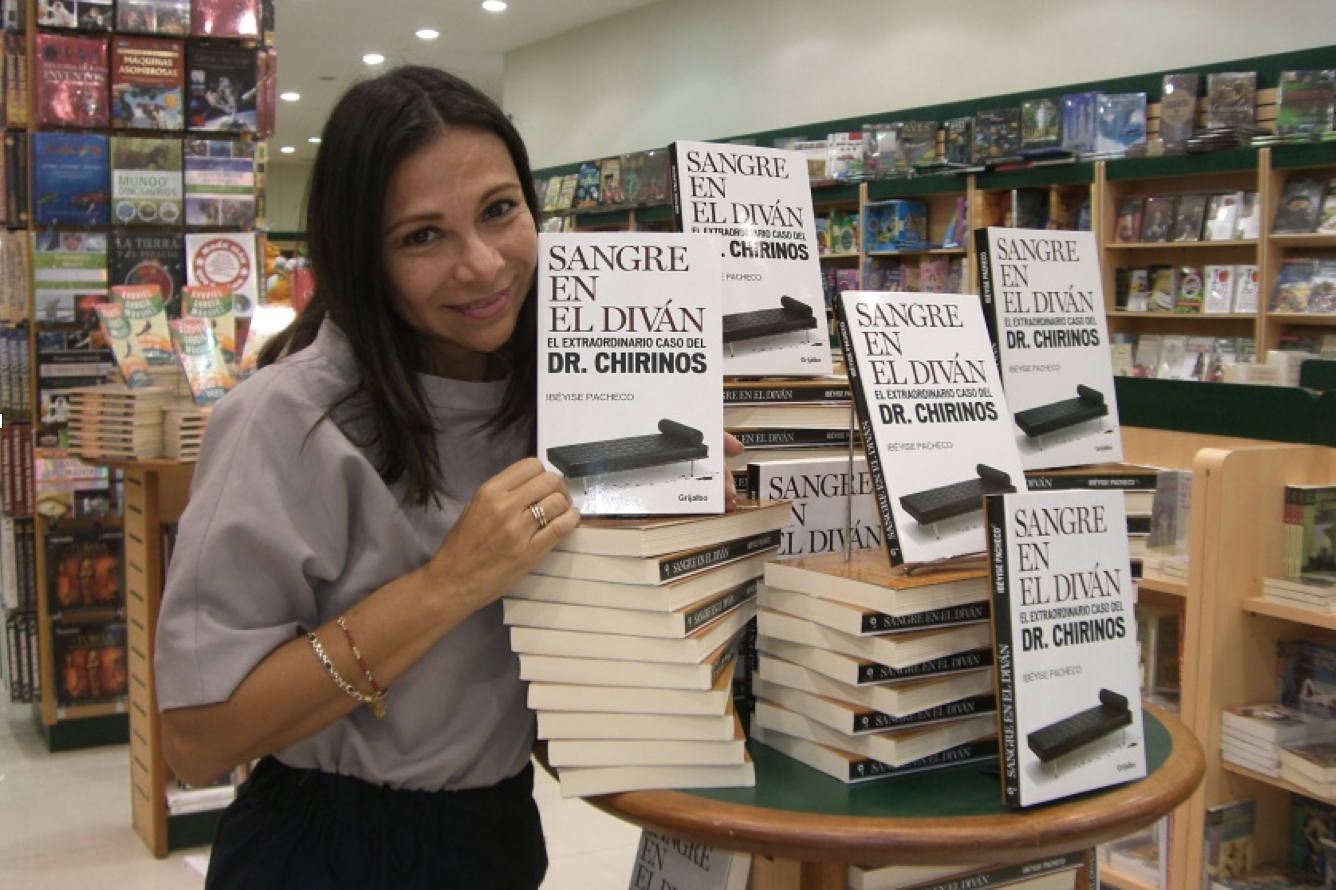 Sangre en el Diván (Blood on the Divan)
Format: Film
Available: Worldwide
Published: 2010
Synopsis
The body of Roxana Vargas, a 19-year-old journalism student, is found on the outskirts of Caracas. Her disappearance had been reported by her humble family with whom she had communicated before she disappeared. Ana Teresa, Roxana's mother, was immediately suspicious of her psychiatrist with whom her daughter had started a love affair some time ago. It wasn't just any psychiatrist: the suspect was Edmundo Chirinos, a famous character, loved and admired by different sectors of Venezuelan society.
Edmundo Chirinos was a celebrity. He had been the psychiatrist of President Hugo Chávez and his wife, Marisabel, rector of the most important university in Venezuela, presidential candidate and came to occupy relevant positions in the pro-Chávez administration.
Hardly anyone took Ana Teresa's accusations seriously. Only a tenacious policeman and a rigorous forensic expert-led investigation that pushed the official investigations.
The investigations opened the floodgates to the life of a monster who had abused hundreds of patients for decades. Chirinos had taken advantage of his condition as a psychiatrist and applied treatments that numbed them so that he could rape them. In the basement of his office, he had built a space to sedate up to six women of any age simultaneously. In his residence were found 1200 photos and videos with images of intimate moments with different people, some of great relevance in society. Despite the fact that corrupt police accomplices had warned him of an imminent house search, he did not have time to destroy the evidence.
Chirinos went to trial being confident in his prestige and political support, but along the way, he had exposed his twisted mind to a journalist's tape recorder, and despite the interference of power, it was impossible for Chirinos to escape a 20-year prison sentence. However, that's not where the tragedy ends.
About the author
Venezuelan journalist who defines herself as "citizen of freedom". Graduated from the Central University of Venezuela as a Social Communicator.
She started as a proofreader and dialogist of soap operas on Radio Caracas Televisión (RCTV). He worked at El Diario de Caracas, where she produced one of the most important journalistic works in Venezuela, "Los Pozos de la Muerte", an investigation that revealed the disappearance of young people in the hands of the police agencies of his country.
In 1988 she won the National Prize for Journalism, research mention, for the case of the "Manzopol", a side police force accused of being involved in extortion and drug trafficking crimes.
She continued her career in the Venezuelan newspaper, El Nacional, where she held different responsibilities as a reporter and editor, but without ever leaving her investigations. She was the head of the popular newspaper "Así es la Noticia" which headquarters were attacked by an explosive device, fortunately without any injured. Ibéyise was targeted by violent groups from Hugo Chávez Frías' government.
Throughout the years, she was able to produce information and opinion shows on radio and television, as well as writing an opinion column in the newspaper El Nacional, called "En Privado".
In 2006 she published the book "Bajo la sotana, confesiones del padre Pablo" (Under the cassock, confessions of Father Pablo), and five years later; "Sangre en el diván, el extraordinario caso del Dr. Chirinos" (Blood on the couch, the extraordinary case of Dr. Chirinos), versioned for both theater and television. At the end of 2012, she published "El grito ignorado, cuando un niño es víctima de la violencia" The Ignored scream, when a child is a victim of violence).
During the government of President Hugo Chávez Frías, she was victim of a ruthless persecution. On December 27, 2014, she decided to relocate in Miami, two years later, she published his new book "as muñecas de la corona, los crímenes y la perversión del chavismo en el poder" (The dolls of the crown, the crimes and the perversion of Chavismo in power).
Ibéyise is a weekly contributor to Diario Las Américas.